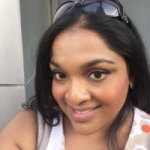 I'm an experienced multimedia journalist who is interested in editorial strategy, user experience and the evolution of social distribution. I think a lot about emerging platforms – specifically messaging apps – social media strategy, digital innovation and audience engagement.
I'm currently the Head of Audience Development for Business Insider where I oversee social media strategy and editorial audience development for Business Insider and Insider.
In the past, I've written about business, economics, personal finance, travel, crime and politics for publications including Yahoo Finance, The Wall Street Journal, USA TODAY, GlobalPost,The Denver Post, San Antonio Express-News and the Houston Chronicle.
I've been on local and national live TV, done a little voice over work and been lucky enough to cover some fascinating stories from around the world – including a G7 meeting in Arctic Canada.
I've also written extensively about journalism and social media for organizations including Poynter, the Freedom Forum, the Donald Reynolds Center for Business Journalism and mediabistro.
Note: Meena is running for the ONA Board of Directors. Learn more about her vision for ONA.
Website: http://www.meenamedia.com