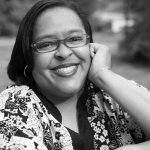 Benét is the sole proprietor of Aviation Queen LLC, a freelance journalism service offering writing, copy editing and social media skills for newsrooms, companies and nonprofit organizations. Clients include About.com Air Travel, USA Today Travel, AirwaysNews.com, Airports Council International-North America's Centerlines magazine, the Runway Girl Network, Jetrader magazine, Airport World magazine, Arizona State University's Reynolds National Center for Business Journalism and Callisto Media.
She is chair of ONA's Diversity Committee and serves on the Membership, International and Fundraising committees. She served as chair of the National Association of Black Journalists' Convention Program Committee in 2012 and 2013. She is also vice president of education for NABJ's Digital Journalism Task Force, which keeps members informed about the latest tools, trends and technology in the online space. She is also a member of the National Association of Hispanic Journalists and the Asian American Journalists Association.
Benét has created and participated in workshops and webinars on digital journalism, branding and social media and speaks at journalism, new media and aviation conferences. A self-described "Air Force brat," she has worked for two airlines and an aircraft engine manufacturer and is now working on her private pilot's certificate.
Website: http://www.aviationqueen.com